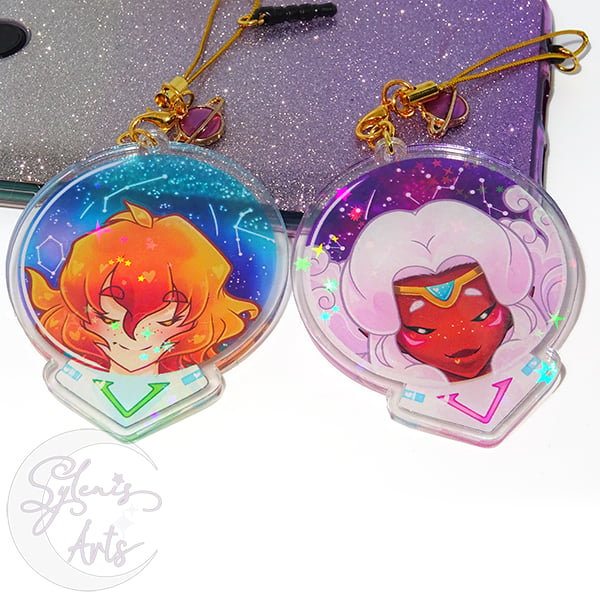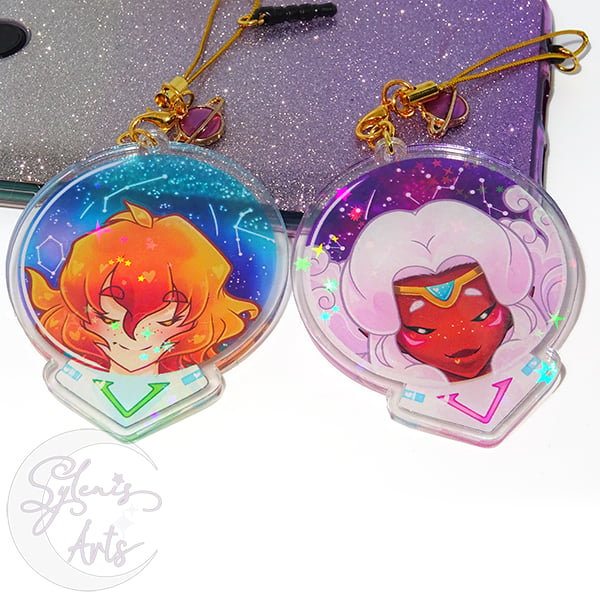 2 inch Voltron Allura or Pidge Holo Charms
€6.00 EUR - €12.50 EUR
Voltron inspired charms of Pidge and Allura with space helmets.
The charm is double sided with pretty transparent space effects, made with recycled clear acrylic. There will be a holo overlay of stars- it is only present on one side but will be visible on any transparent areas.
☆Please Note!☆
The Both option includes 2.50€ for the shipping weight increase. A single charm is 6€, the both option is 10€ + 2.50€ in shipping!
The colours may look different than on your monitor!
You'll also get a matching sticker!
There is a choice of attachment:
☆Keyring
☆Phone/Lanyard Loop
☆Loop with Faux Headphone Plug
By purchasing you're confirming you've read and understand the information on the Shipping tab. (www.sylenisarts.com/shipping)
******************
I support my local haberdasheries by purchasing as many of my supplies as I can from them.
In some cases they may not have the exact materials in stock during the time frame to process your order.
Colours of the Lanyard loops may vary. The colours of the physical product may vary due to monitor settings.
******************